REA predict growth in 2021
9th January 2021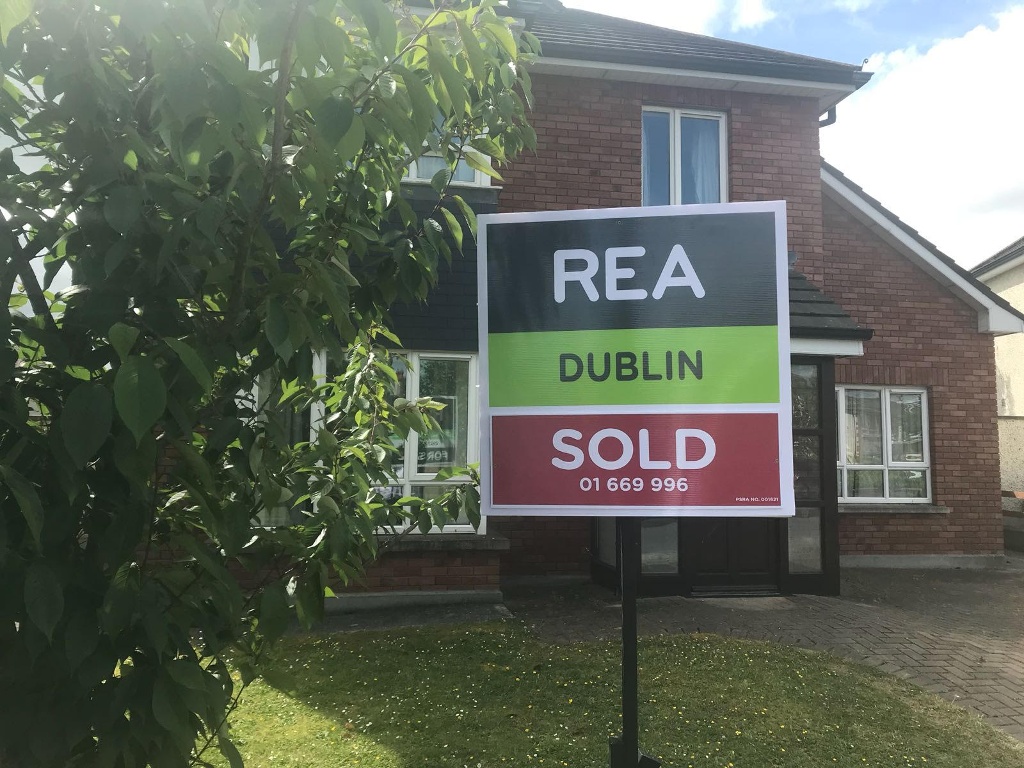 A wave of city workers moving home to their native counties is expected to fuel the current rise in house prices throughout 2021, according to a nationwide survey of estate agents.
Agents have identified boomerang buyers – those who previously travelled home for the weekend and then back to the capital, as leading the charge in the relocation revolution that is changing the face of house buying nationwide.
And a survey carried out for the Irish Independent by the Real Estate Alliance group has found that agents throughout the country expect prices to rise by 4.4% on average in the next 12 months.
REA agents feel that the current unsatisfied demand levels, especially for properties with home working potential, will negate Brexit or Covid influences on the market in the short term.
This prediction comes off the back of a 2020 which saw a return to growth for average house prices rise by 1.9% nationally and 1.4% in Dublin city
"Quality broadband and remote working possibilities have replaced commuting strategy and location as the drivers of an extraordinary market which is outperforming all expectations – despite the Covid crisis," said REA spokesperson Barry McDonald.
"Nationwide we are seeing the same phenomenon of people returning to their roots to live – safe in the knowledge that they can work from home.
"This has not lessened demand in Dublin with a massive urgency among a growing cohort of buyers, with the October mortgage approval rates up by 15% year-on-year, according to the Banking And Payments Federation Ireland, but supply going in the other direction.
"This year lending restrictions (Central Bank rules) and Brexit uncertainty will prevent runaway growth, but a shortage of suitable properties will continue to put upward pressure on prices over the coming 12 months.
"In 2021, the reality facing buyers is that the market remains unbalanced as demand races ahead of supply.
"But those who deferred selling in 2020 on account of the pandemic may alleviate that pressure in the next 12 months.
"Many people who have serious concerns about Covid did not put their homes on the market and do not want to get out to look at other properties.
"January and February will also bring a changing dynamic as mortgage exemptions come into play, adding to the current exceptional levels of demand."
Price rises of 5% are predicted by agents in the capital's postcode zones, with REA Grimes in Clontarf reporting unprecedented demand and up to 40 parties viewing any property that comes on the market.
Agents in north county Dublin are forecasting increases of 4.3% as the supply of new homes on to the market is set to be unable to meet current demand.
South County Dublin returned to growth last year (1.6%) after declining by -5.1% in 2019. Agents predict that this upward trend will continue in with a 5.1% upturn on present prices forecast in 2021.
Agents in three of the main cities outside Dublin are optimistic about this year, with rises of 5% predicted in Cork (2% in 2020) and 3% in Limerick which experienced no growth last year.
The biggest predicted rise nationally comes in Galway City, which is forecasting 8% growth,
off the back of a 3% increase in 2020.
Agents McGreal Burke are predicting that the very strong recent performance in the city will be buoyed by the entry into the market of buyers who have delayed their decision due to Covid.
Agents in Waterford are predicting that prices will rise by a further 2% after a Q4 rise of 7%, driven by first-time buyers and people moving from Dublin competing for a low supply of suitable housing.
Commuter counties rose by 2.68% in 2020, with most growth in the last quarter, and agents are predicting prices to grow by 4% this year as hybrid home workers opt for more space and less days in the office.
The country's large towns experienced 1.9% growth last year, mostly in the final quarter, and REA agents are predicting that this will continue throughout next year with growth of 4.4% predicted.
In Cavan REA Peter Donohue are predicting a 4% rise for 2021, indicating that the higher end of the market is performing well with large rural houses in particular demand.
"New-build completions will likely increase slightly next year, to somewhere in the region of 25,000 units, however this is still below the levels required to meet demand," said Mr McDonald.
"Many new home schemes are not coming to market and are instead being sold off to large institutional investors for the rental market."
REA agent Harry Sothern in Carlow reported unprecedented low levels of stock and time take to sell property in Q4 – however, he sees some relief on the horizon this year.
"Vendors were reluctant to put properties up for sale with a second lockdown looming, and didn't realise that viewings were possible," said Mr Sothern, which is predicting a 4% rise in 2021.
"However, people are realising that the market is strong, and we have carried out a lot of appraisals for new year sales, which will have a positive impact on supply levels."
Ends
Media information: Darren Hughes, darren@mediaconsult.ie, 086 293 7037